Table of Contents
Sometimes the finest treasure can be discovered in the most unlikely locations, and the new type of treasure is the Special Forces Dead Drop Key, which has been the case in Call of Duty DMZ mode.
In the DMZ, players may discover extremely basic loot in almost any location, but if they want the nice stuff, they must brave facilities and buildings manned by enemy AI soldiers.
And if players want the best stuff, they'll need to collect keys from formidable adversaries or loot containers scattered across the landscape.
If you have a key, you can either travel directly to the key's location or take it to an exit marker and depart with it, opting to save it in your loadout for a future run. This is the place to search if you find the Special Forces Dead Drop key while playing DMZ.
Special Forces Dead Drop key location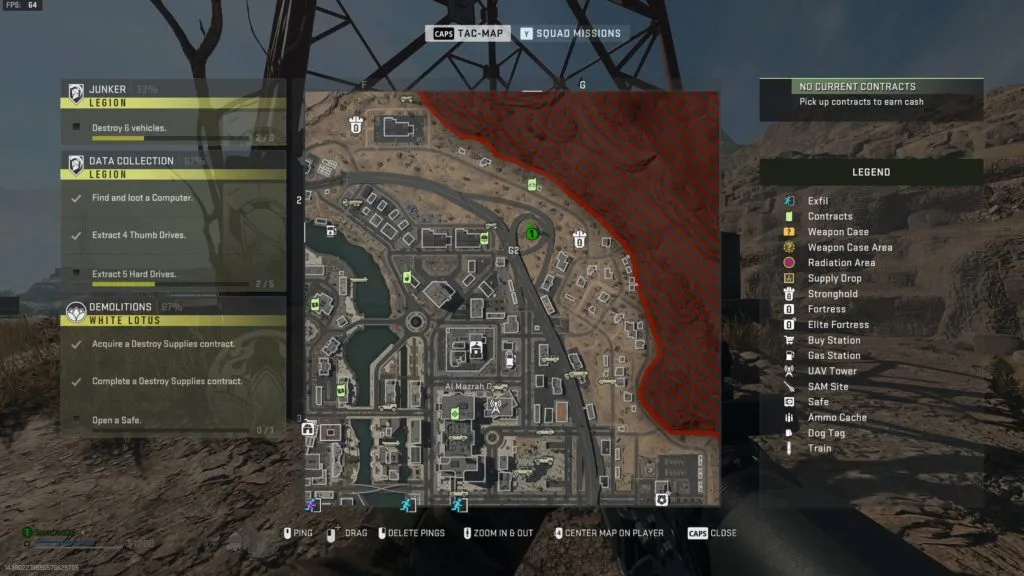 This one, unlike some others, isn't in a dumpster. It's a little toolbox under a towering relay tower on the G2 coordinate, close northeast of Al Mazrah City.
The tower is perched on a rock formation in the center of a roundabout, although it is easily accessible. However, the bottom of the tower is somewhat exposed, so keep an eye out.
You'll discover several vital secret documents, a photograph of a guy, a printed document, and, most significantly, a key to the Mountaintop Spotter Shack at the G5 coordinate within the Special Forces Dead Drop.
How to unlock Special Forces Dead Drop in Warzone 2 DMZ?
If you don't already have the Special Forces Dead Drop key in Warzone 2 DMZ, you'll need to get it before you can use the toolbox. Unfortunately, in Warzone 2, the only way to obtain certain keys is to be lucky.
To find more keys, you should remove HVTs, loot orange caches, and open supply drops. Those are the best ways to gain keys in the DMZ, but they are always subject to RNG, which means you will almost never get the key you want.
If you can't locate the key you're looking for, don't worry; we have instructions for many of the main places in the Warzone 2 DMZ. If you're looking for anything specific, try out Attack of the Fanboy.
FAQ
What does the dead drop do in the DMZ?
Dumpster Dead Drops may be found in specific areas of the DMZ, and their primary function is to convert deposited cash into time taken off your insured weapon slot cooldown.
Where is the deaddrop in MW2?
The MW2 DMZ town center dead drop is located to the northeast of the Town Center point of attraction on Ashika Island, as the name indicates.