Camp is an essential element in the Rumble Heroes mobile game. It may be unlocked from Training Ground shortly after achieving Troop Level 7, indicating that this function is available to all players early in the game.
Unfortunately, even after unlocking it early, many players have no understanding of what camp does or where to camp.
If you are one of those players, you no longer need to be concerned. In this post, I'll go over the camp function as well as the greatest camp or best spot to camp in Rumble Heroes.
Rumble Heroes Camp Event
Before learning about camp spots, it's necessary to understand what camp does. So let's start there, and then I'll teach you how to put up the greatest camp.
Camp is essentially an auto-farm tool that allows you to kill monsters and farm resources such as timber, food, and more in any given location. Camp may be activated by touching the Camp button in the bottom right corner of the screen.
When you activate Camp, the game camera will zoom out slightly to attract additional attackers to you.
In this manner, adversaries that were a bit further away and not visible on the screen before will also come to attack you, allowing you to collect more food by slaying more monsters.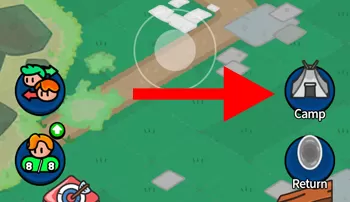 However, being able to kill adversaries from a greater distance is not Camp's sole advantage. You may also upgrade your camp to a Premium Camp by hitting the "Upgrade Camp" button and then watching an ad.
When you have premium camp enabled, killing monsters will grant you 200% EXP. Not only that, but your teammates will resurrect 10 seconds sooner, which is a huge benefit. Finally, your maximum resource storage capacity has been increased by 50%.
Because of all of the benefits listed above, it is strongly advised to always set up a premium Camp. It's worth noting that each commercial view only grants you 30 minutes of premium camp time.
After 30 minutes, your premium camp will revert to the standard camp, and you will no longer receive premium benefits. So keep an eye on the premium timer and be prepared to reactivate it by watching another ad.
Rumble Heroes' Best Camping Spot
After learning everything there is to know about Camp functions, it's time to learn about where to camp.
Because you may camp almost anywhere in the game (except in the safe zones), many players ask where the ideal area to camp is. So now I'll tell you how to select the ideal camping area and show you my own favorite.
The greatest camping spots in Rumble Heroes. This is the most popular camping location, and it is utilized by all of the game's best players. Because this location is at the end of the map, you will need to unlock the whole map in order to camp here.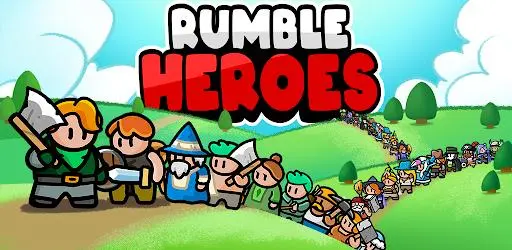 There are a lot of creatures to fight here, as well as a lot of trees and blue ore deposits. This place is depicted in the figure below, along with its position on a map.
Because this site is at the far end of Rumble Island's map, it is advised that you have at least 45,000 power to camp here effectively. If your power is lower, don't worry; simply move away from this position until you locate a spot where you can camp without dying regularly. On the map below, you can see the location of the aforementioned greatest camping place.
You now understand what camp is and where you may camp in Rumble Heroes. Please share this post and return to our website frequently for more Rumble Heroes and other Android game tips, tricks, and guides!